SecondWorldWar.nl
Personal recollections from world war two veterans and civilians.
Do you know these Canadian soldiers?
Sergeant E. Gaudet
Sapper (SPR) Robichaud
Sapper (SPR) Z. Deschesne
Lance Sergeant Gallant U.J.
Lance Corperal H. Nolin
Corperal Duval
Lance Corperal O. Quevillon
Corperal A.J. Fortin
Sapper (SPR) J.M. Beaudet
Sapper (SPR) J.R. Grenier
Sapper (SPR) Laramme
Sapper (SPR) Loranger

The photo was taken in July 1945 in Arnhem Holland.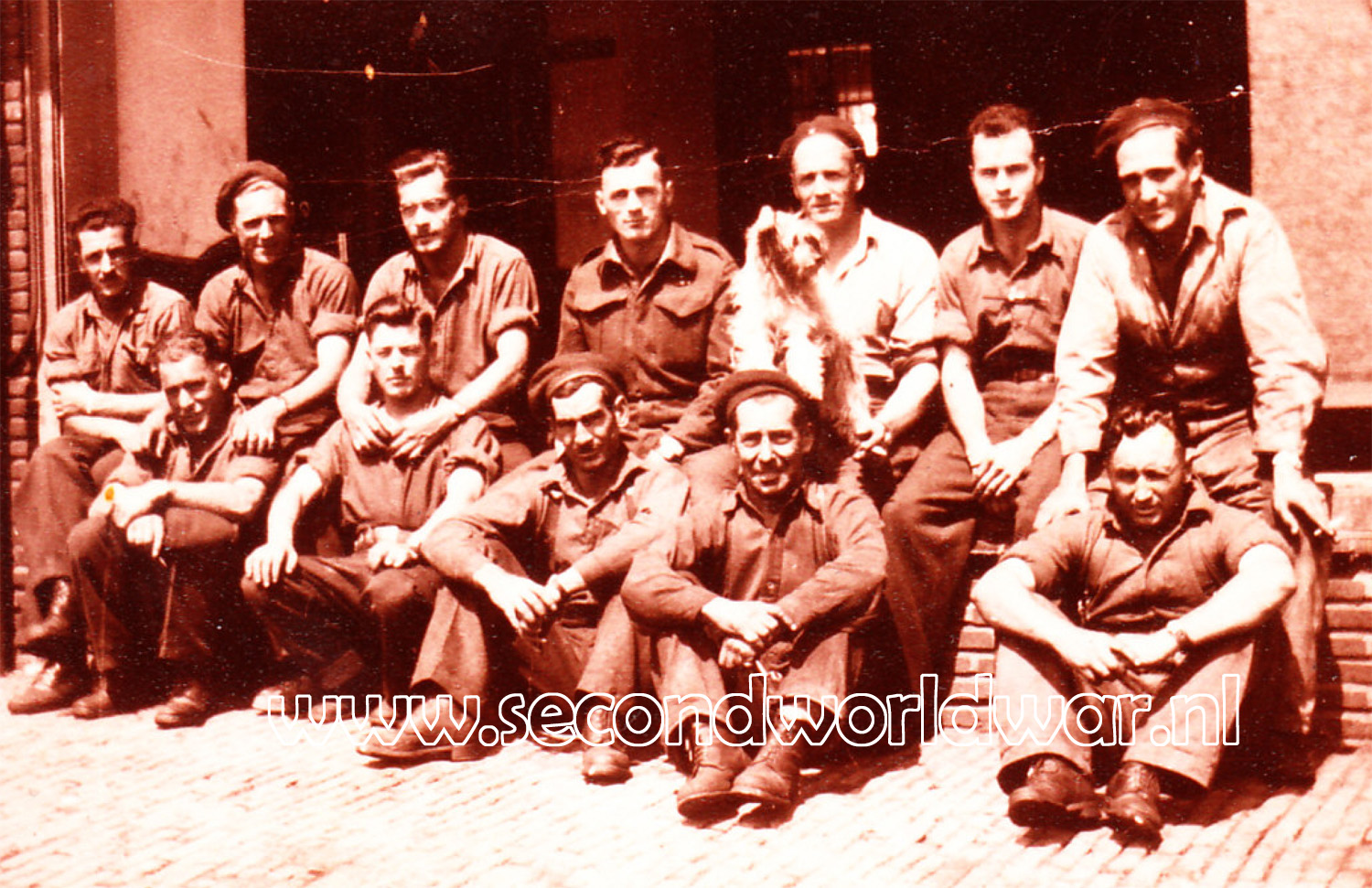 These Canadian Engineers / Artillery men(?) where stationed at the Amsterdamseweg 44 in Arnhem prior to there departure back to Canada.
If you know any of these soldiers, please contact at: [email protected]
There were two young girls in the house where they stayed. Leni Immink (Lenny) and her sister Marmetria (Pat) Immink.